Misao: Definitive Edition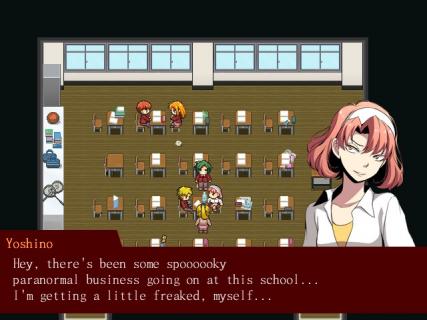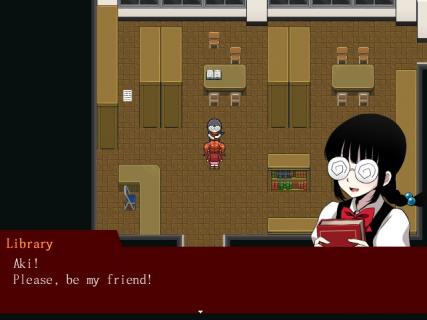 ---
Her name is Misao. She was a classmate.

Quiet, reclusive and bullied.


---
STEAM KEYS: All users that purchase on PLAYISM will receive a

FREE

Steam key!
In this horror-adventure game, you must search for your missing classmate in a school plagued by unnatural phenomena.
This new upgraded version of "Misao" features improved graphics and additional content. Get your own copy of Misao: Definitive Edition now!
Plot

Just three months ago, a young girl went missing.
Her name is Misao. She was a classmate of the player's character.
Quiet and reclusive, this plain girl was often the target of bullies.
Since the day she disappeared, rumors spread throughout the school of unnatural phenomena.
The children called it "Misao's curse"...
Characters
In this game you can choose a female or male protagonist.
This will not have a major impact on the story itself, but some of the dialogue and scenes differ slightly for the different genders and personalities.
A young girl who went missing. In the classroom she is considered a plain, reclusive girl. Her grudge is at the root of this story.
A boy with a handsome face, popular with the girls. But he is no knight in shining armor.
An attractive girl, popular with the boys. Nicknamed "Otome".
A girl with her head in the clouds. She has a thing for her teacher Sohta.
She is the ringleader of the bullies who harassed Misao.
A boy with a mature, collected personality. A childhood friend of Misao.
A handsome, kind teacher who has earned the respect of his students.
President of the student council. A mysterious figure who seems to know a lot about recent events.
A mysterious young woman who got her name from spending copious amounts of time in the library. She can offer the player hints.
Controls
 [↑][↓][→][←] Move the player character, navigate the menus.
 [Z][Enter][Space] Progress text, examine objects, confirm selection.
 [X][Backspace] Cancel, display menu, progress text.
 [c][Shift] Quick save
 [F6] Reset game
 [F4] Change screen size
(Save)
 By talking to Onigawara on the 3rd floor you can save your game. (Choose the "Save" option.)
 While on the move, you can quick save by pressing [c] or [Shift].
(Quick Save)
 After using the Quick Save feature, if you get Game Over and choose "keep going" you will instantly return to the point of saving.
 However, if you close the game entirely your Quick Save data will be lost.
 If you start the game and get Game Over without using Quick Save, selecting "keep going" will return you to the title screen.
 *There are certain places in which you will not be able to use Quick Save.
This is a remake of the original version of Misao. This version includes:
・Improved graphics
・Improved puzzles
・Extra event scenes
I hope you enjoy this newly reborn "Misao".
---
Minimum system requirements

Windows

OS: Windows 7 or Greater

Processor: Intel Core 2 1.06Ghz

Memory: 1 GB RAM

Graphics: Integrated graphics

DirectX: Version 9.0

Storage: 100 MB available space
---