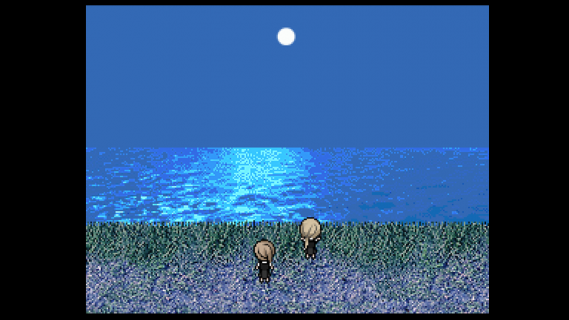 ---
A paradise lost; an island full of memory.
Those who forget the horrors of the past will pay the price...
---

STEAM KEYS: All users that purchase on PLAYISM will receive a

FREE

Steam key!
This game is made by RPG Maker, so the engine's exclusive feature is available as shown below. Please be aware of especially F12 key when you play this game in Steam client.
F12: Reset the game
Alt+Enter: Full screen / Window mode

From indie-game award winning LaboGameStudio comes its first shareware Action Horror Adventure game!
<Synopsis>
Ever since the war ended, the island has been slowly re-consumed by nature.
Try as we might to keep our regrets in our memories, the choices and events of the past don't just disappear.
Having been sucked into an alternate world where the relics of war are now living, breathing creatures, our heroine must get around these monsters and, along with her companion, find a way back to their world...
<What's special about MEMENTO>
A fully panned out script with rich characters and multiple endings
Detailed Pixel art drawn from 3D rending that helps create a well made mix of immersion and presence.
Music composed using the next generation virtual sound instrument, Vienna Symphonic Orchestra, enhancing the atmosphere.

"Great mix of action horror and emotional plot, a splendid work just like their previous game. There are a lot of bad endings you can run into, but that made getting to the Good End all the more satisfying."
(J.A, from Niigata)

"A rather difficult game with many choices that make replaying it worth it. The game also manages to create a sense of horror that you'd only find in 2D."
(H.T from Tokyo)

"Sound production in the Mansion was intensely well done. The audio really brings out the stillness of the Mansion and amplify the presence of the unseen creature."
(S.S Niigata)


The concept of this game is "experience of sympathy".
What makes a game resonate with players?
What makes a game heartfelt?
In pursuit of these goals LaboGameStudio weaves within its games touching characters, detailed graphics, beautiful music, and climactic stories into a deeply memorable experience.
As the indie scene in Japan starts to explode, LaboGameStudio strives to make games that standout and really make you think "This game was definitely worth playing".
The studio strives to create more and more games that will hopefully embed such a lasting impression on their players.
---
| | |
| --- | --- |
| Windows | Windows 2000/XP/Vista/7/8/10(32bit/64bit) |
---