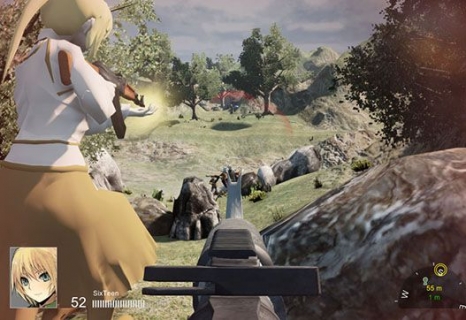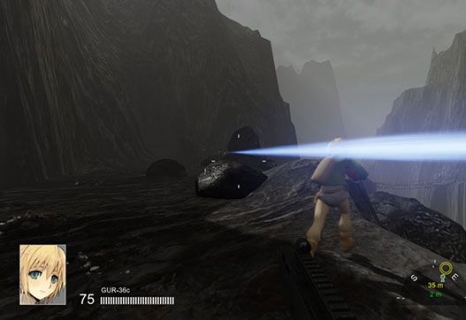 ---
Play as brother and sister, stuck in the middle of a war of which they want no part in this indie first person shooter.
---
NOTE: While the trailer for this game is in Japanese, the game is localized into English.
"The Legend of Alfur" is an indie single-player FPS set in the fictitious country of Alfur.
Alfur lies in the corner of the Larnian continent. During the Empirical Year 312, the neighboring Elgs Dominion invaded, and the brother and sister who are our main characters are captured as slaves.
However, an accident occurred while they were being transported and the two of them were able to successfully escape. While running around the territory of their enemy, Ergs, the two decide to head back to their homeland of Alfur. Their journey will change the fate of two countries.
You take control of one of the siblings. As you progress through the legend you will master the use of various firearms to take down enemies.
Players: 1
Play Time: Approximately 2 hours per play-through (it will take about four play-throughs to go through all routes and see/hear all dialogue)
Character
Leon Auric Shalnawaz Auric Commandant of Elgs Dominion Aimer Berlioz Consul of Elgs Dominion Jeva Sadira
Unreal Engine
Powered by the Unreal Engine, Alfur is a Japanese-developed indie First Person Shooter that takes inspiration from anime and mixes it with the high octane action of the indie First Person Shooter genre. Welcome to the Legend of Alfur.
Creator's Voice

"Why are there no FPS games with cute anime-style characters that the Japanese people know and love?!"
While we like characters like a middle-aged macho or realistic soldier, we also like Japanese-style anime characters. With that in mind, we made "The Legend of Alfur".
The battlefields are not realistic, nor are the battles filled with blood. Instead, we aimed for a carefree FPS, more like anime than any other games before it, for people to enjoy.
Also, the game doesn't have any tedious events or any complex functionality. We made it so it would be an indie game where you could simply enjoy "firefights" to your heart's content.
---
Minimum system requirements

Windows
OS:Windows XP (SP2 or better), Vista, 7 (32bit and 64bit)
CPU: 2GHz or better
Memory: 2GB or more
Graphics: Shader Model 3.0 Compatible
Graphics Card: (GeForce 6/Radeon X1000 or better) DirectX 9.0c Compatible, 256MB VRAM or more
DirectX:DirectX 9.0c
HDD: 2GB or more of free space
Sound: DirectX Compatible sound card
Recommended Input: Keyboard and Mouse
---
User reviews
Really mediocre.
I could have gotten 10 games better than this for the $10 I spent. Too bad there's no refunds, this game is indubitably not worth the price.
IT's Okey
Not Bad like a bit valkyria chronicles
---